Located just off of Tappleytown Road on the Stoney Creek mountain. It is on Old Powerline Road. It is the first street on the right-hand side coming from Ridge Road.
Is it haunted?
Well i guess so. I really don't know much about this place at all. I have only heard about it from many friends. Supposedly this site is an old former slaughter house. It now looks like it is abandoned, but still somewhat maintained by the City. It is tucked away in the forest with a long driveway for its enterance. It has a very creepy feel to it.
Sunday, Oct.30/05
Notes: This was our first stop on my annual 'Devil's Night' ghost tour. This was the first time I have ever been here, considering I only live 2 minutes away from the site. All I can say is, why didn't I know about this place earlier. This place is awesome. So creepy. It has all of the fear factors to it. It is tucked away nestled in the forest. Definately worth the trip and what a site to kick the night off!!!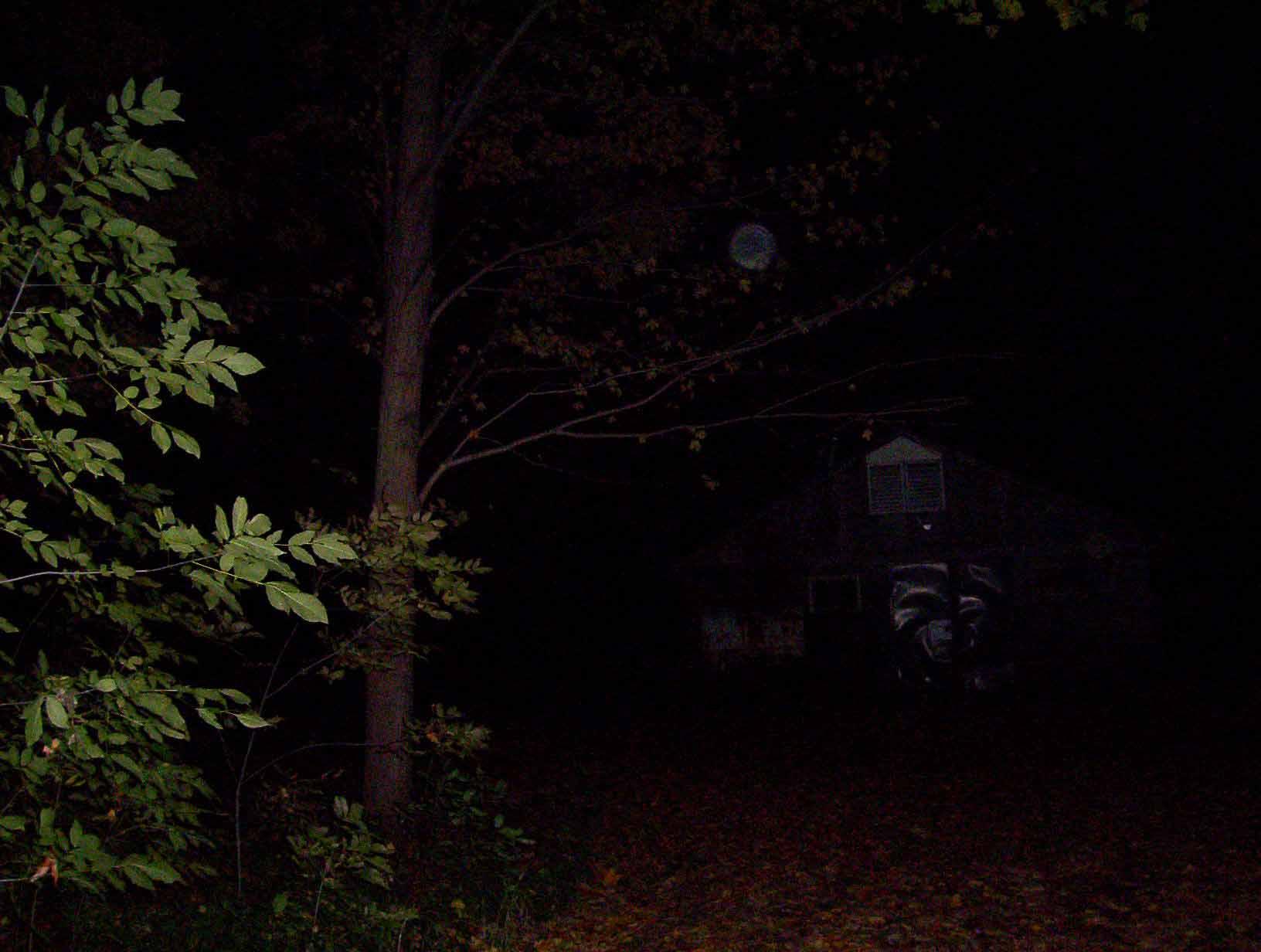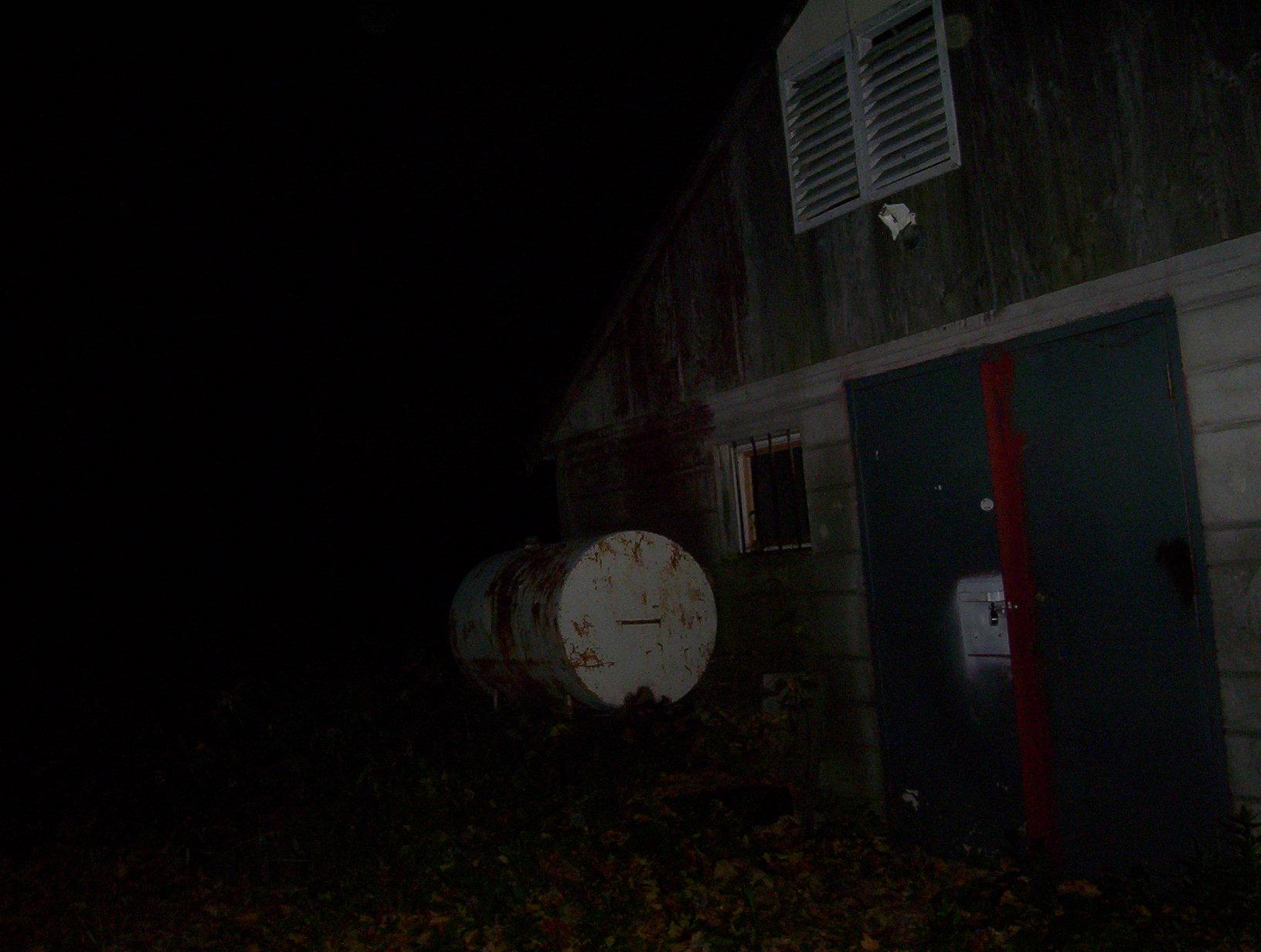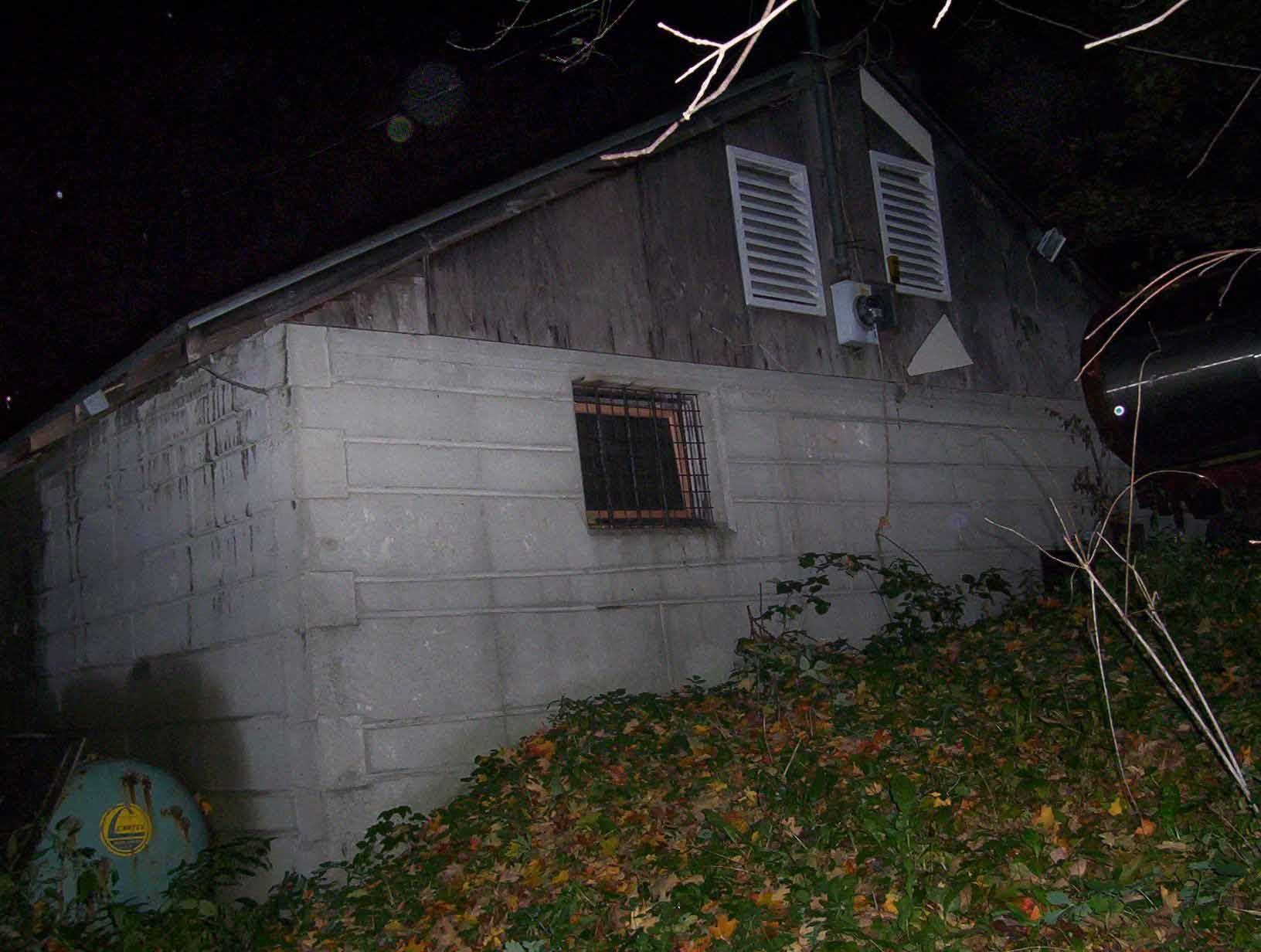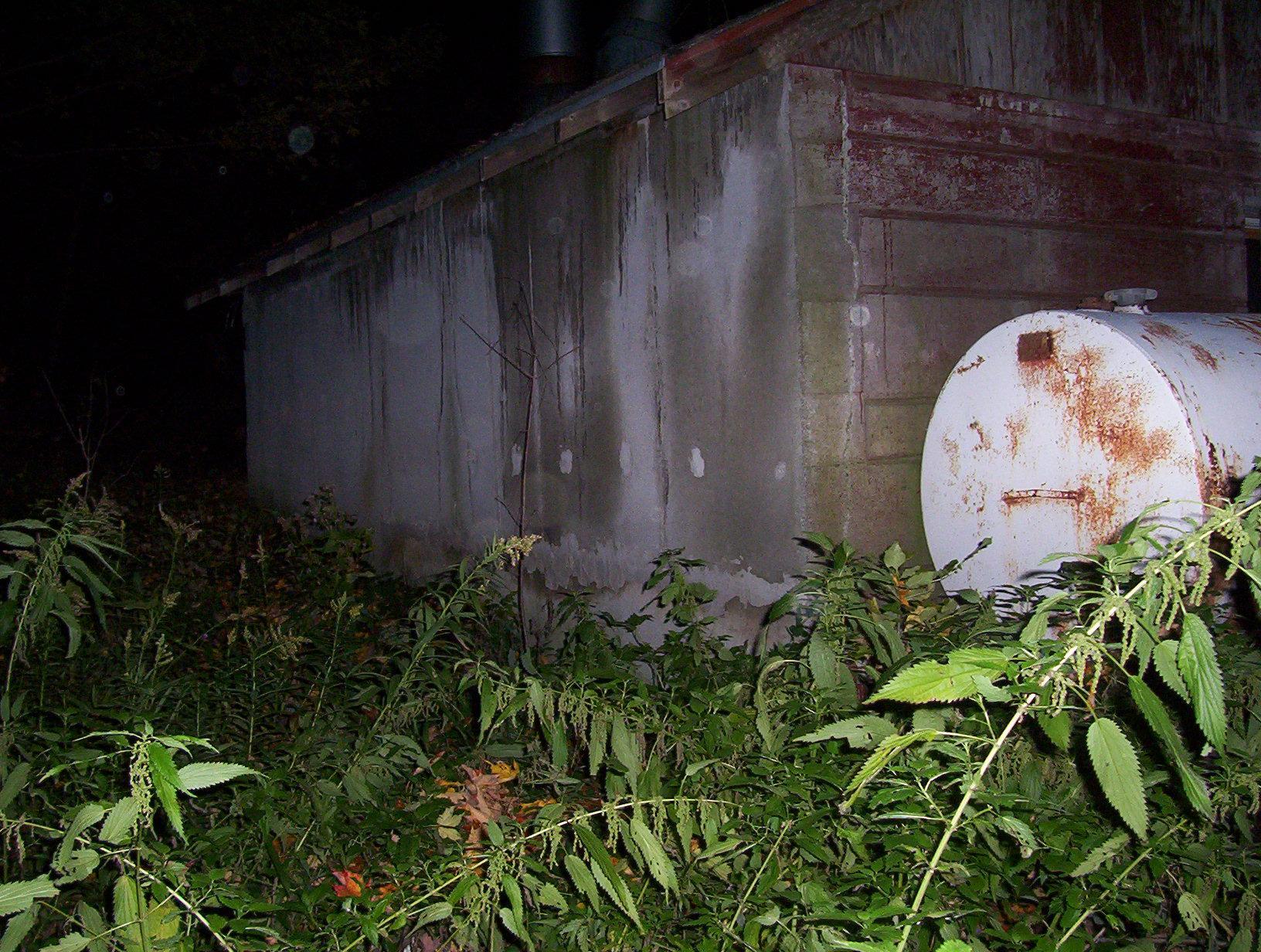 All of the pics above, is of the actual house. You can notice many ORBS in all of the pictures. The photos were taken all around the house from different places and angles.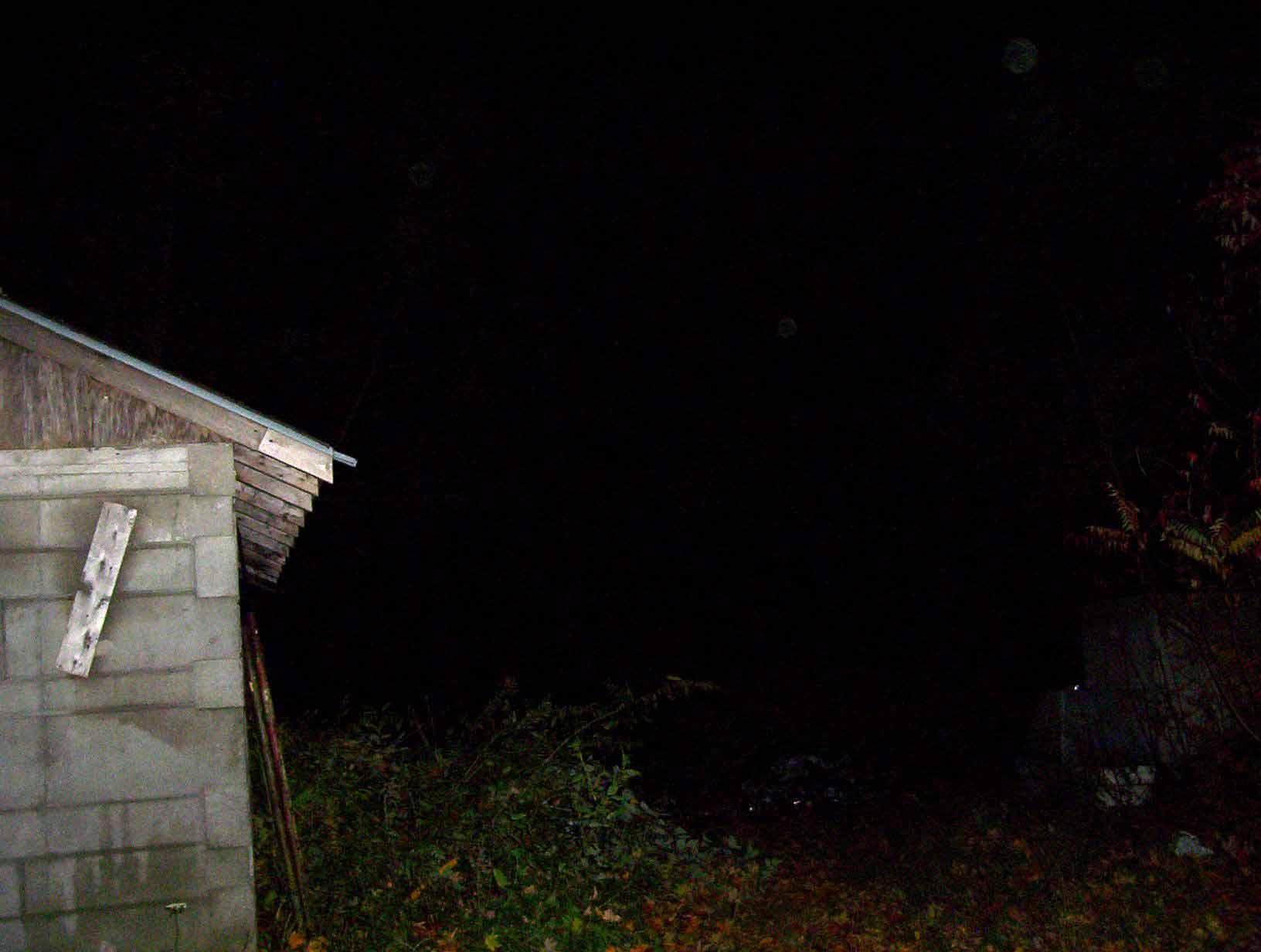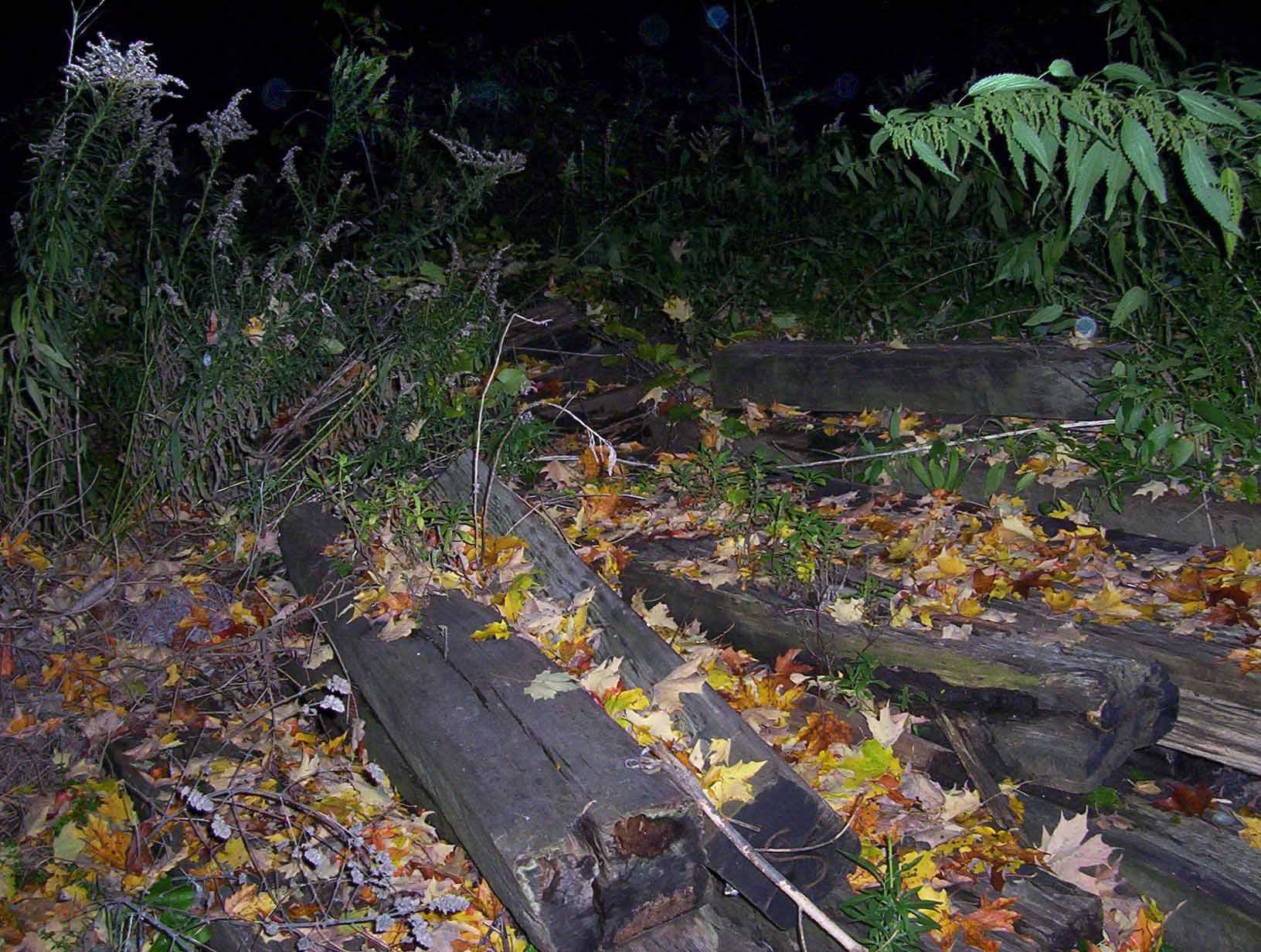 In the two pictures above you can see a couple ORBS in both of the pics.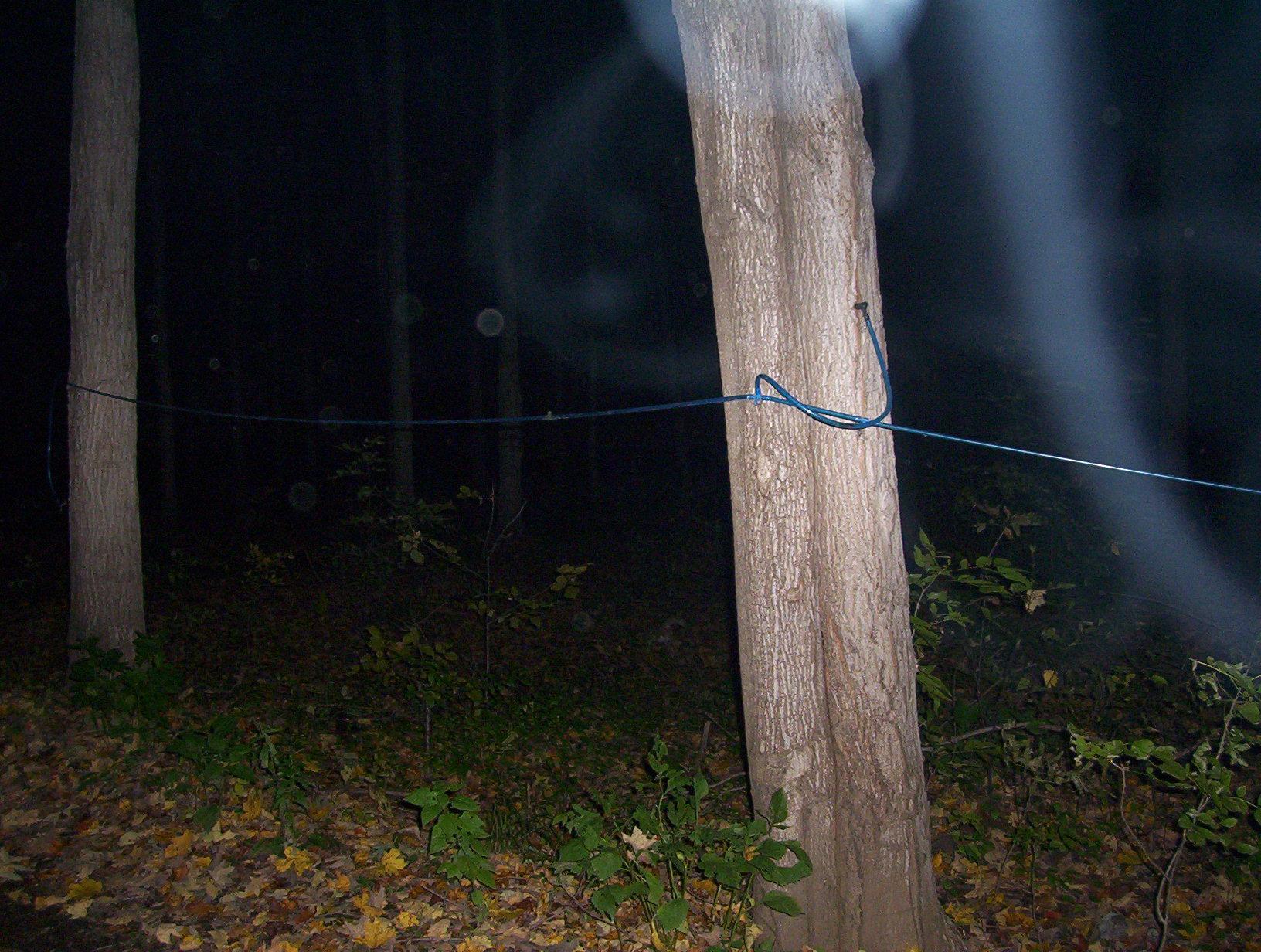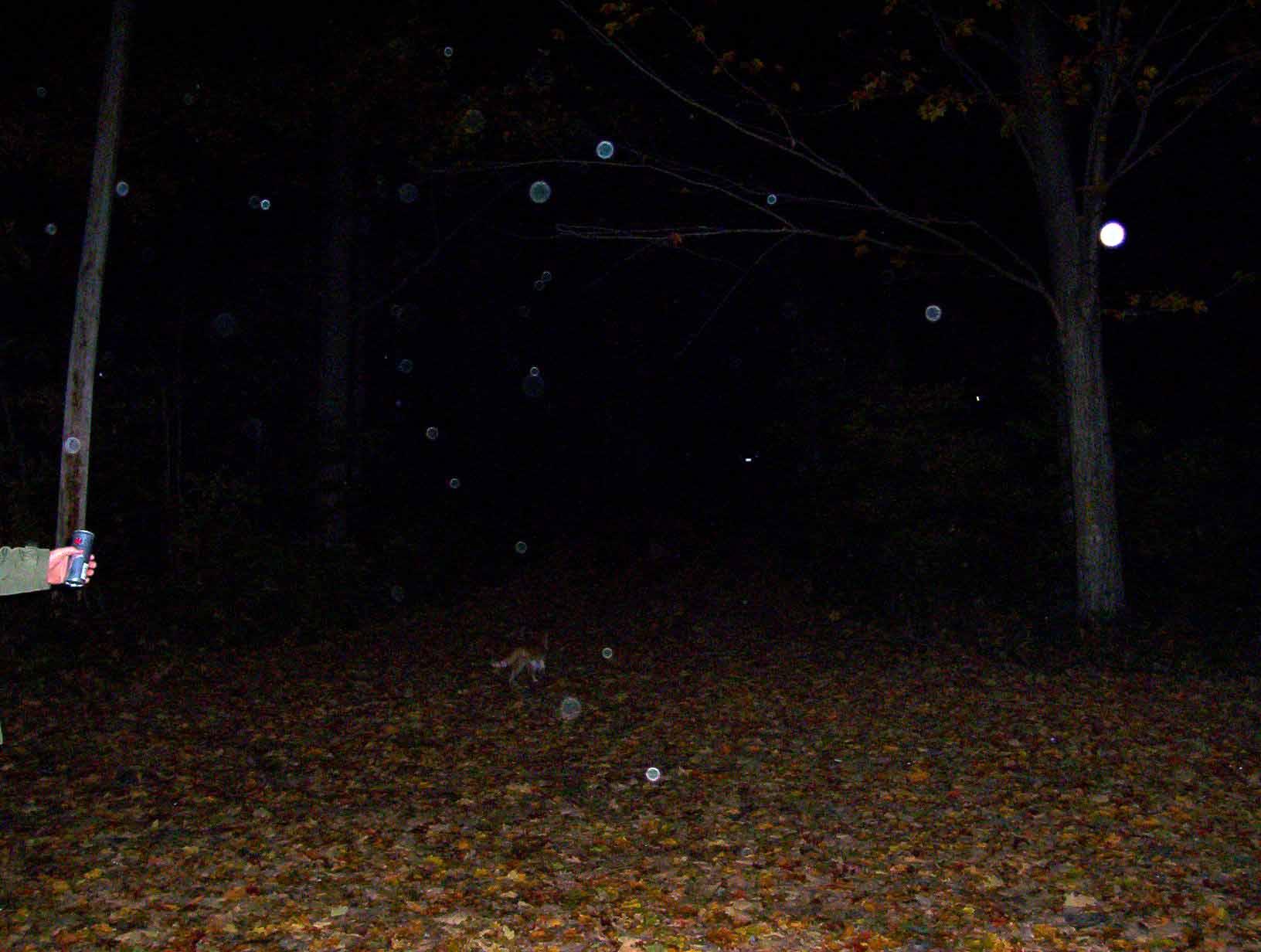 In the pic on the left you can notice a lot of thick Ecto-mist and ORBS near one of the sides of the house beside the forest. The pic on the right has a lot of ORBS showering throughout the entire pic. Also, there is an orange cat that appeared out of nowhere. And if you look closely he seems to look very blurry.